After a brief hiatus in 2020, Hope and Homes for Children were thrilled to host our fifth Swapping Seats fundraising event on Friday 19th November.
This exclusive, fast-paced event saw the country's leading Peers and Journalists go head-to-head in a gladiatorial contest with a twist; for one day only, it's the journalists taking to the hot seat!  Set in the stunning surroundings of The National Liberal Club, Whitehall, it was wonderful to welcome over 100 guests to enjoy our sensational panel in action. Presiding over the festivities was the indomitable Anne Robinson, who brought her razor-sharp wit and legendary no-nonsense precision to the fore to keep our panellists in order. 
We were delighted to welcome back Sky News Broadcaster and former Swapping Seats host, Kay Burley, as a panellist. With her vast experience, Kay wielded lightning-fast (and often hilarious!) responses while verbally duelling with Baroness Neville-Rolfe, a Conservative Peer and decorated business woman.  With Anne presiding as Chair, this sparky encounter was interwoven with stories from Kay and Anne of their early years in the newsroom and how each of the panel blazed the trail for women through the previously male-dominated political and journalistic scene.  
Anne then turned her attention to James Mates, the Europe Editor of ITV News and a permanent fixture on our screens since the Brexit referendum. Having known each other for many years, Anne's grilling of James was lively and spirited.  An enthralling conversation, with Anne reminding James that she knows his father well, in order to keep him in line!  
The seats were swapped once again, as the full panel returned to the stage to be quizzed by our guests on topics including; the future of American politics, the direct correlation between a full head of hair and a spell as Prime Minister, the role of social media in journalism and the UK government's position on Overseas Aid.
After an exciting afternoon, Hope and Homes for Children CEO, Mark Waddington rounded off proceedings, thanking our sensational panel, dedicated committee members and generous sponsors.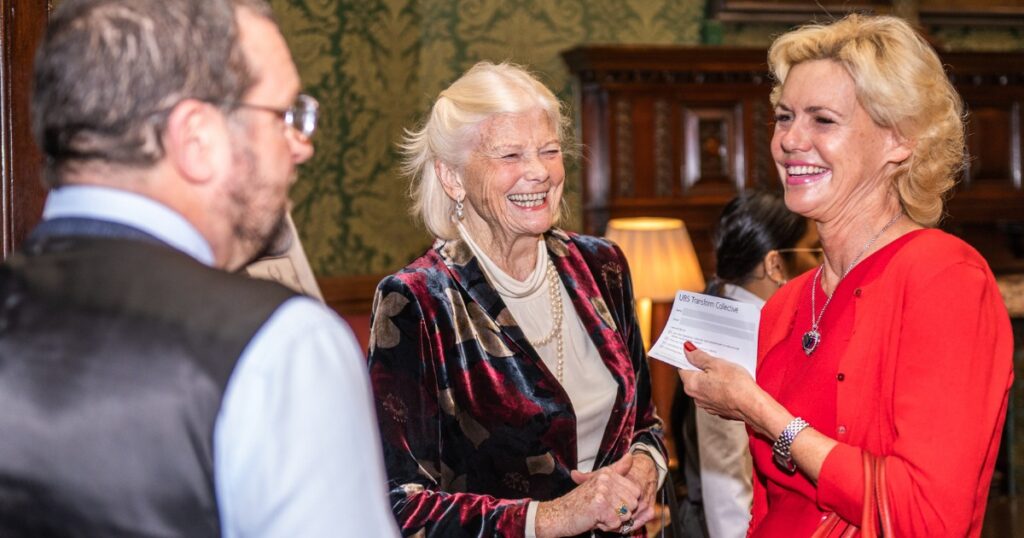 Swapping Seats has raised a significant amount since its inception and we are delighted to bring this hugely successful fundraiser to life in 2021, bringing our supporters together to drive impact globally. Our guests' support is so appreciated at this critical time; as the pandemic continues to cause a huge crisis for the children and families we work with around the world.
Thanks to the enormous generosity of our guests, Hope and Homes for Children are able to continue investing in our devoted Frontline Workers globally as the need for their support grows. We will continue our work to prevent vulnerable children from being placed in orphanages and build new families for those who've lost parents and carers, working to ensure that no child has to suffer institutional 'care' but can grow up at home; where they belong.