Andrii* holds his drawing of his toy dog.
Yevhenii Zavhorodnii / Hope and Homes for Children

"When the war started, my son Andrii felt extremely stressed. He's a very sensitive child and very vulnerable to what's happening around him. We hid in the basement during air raids. He'd always panic. He's still afraid of thunder."
Ryta*, 52, is the mum of Andrii, a young boy with autism from Fastiv, in the Kyiv region of Ukraine.

At just 14, Andrii has watched his country change forever under Russia's full-scale invasion. He was traumatised, fixated and anxious, but Ryta couldn't access any of the care he needed. Until we started to support them.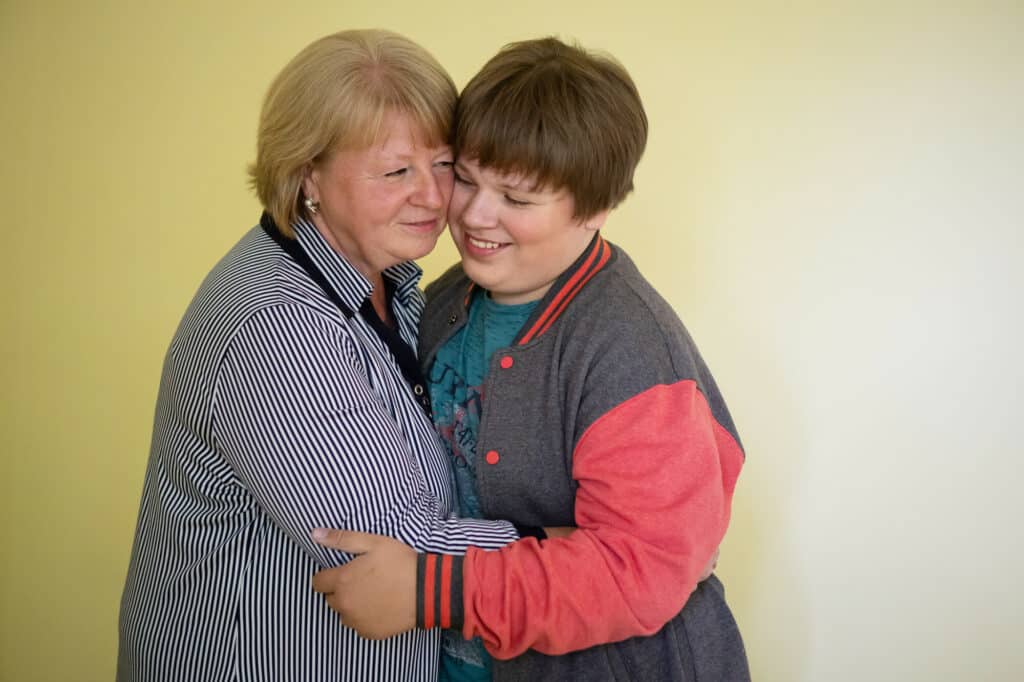 "For children with autism, consistency is key," Ryta explains. "They need ongoing rehabilitation and care."
But ever since the Covid pandemic, finding the care Andrii needs has been a huge challenge for Ryta. "Our world closed, and Andrii's development stopped," she says. "I felt panic and despair. I tried to contact educational specialists and counsellors, but lockdown made everything inaccessible."
Air raids, sirens and evacuations
Then, when Russia invaded Ukraine in February 2022, things went from bad to worse. Air raids, sirens and evacuations became a daily reality, deeply destabilising Andrii.
"Andrii was so worried, he couldn't sleep at night," Ryta remembers. "Panic, stress, insomnia. It was so difficult for him, and for me, his mother, who wanted to help him but didn't know how."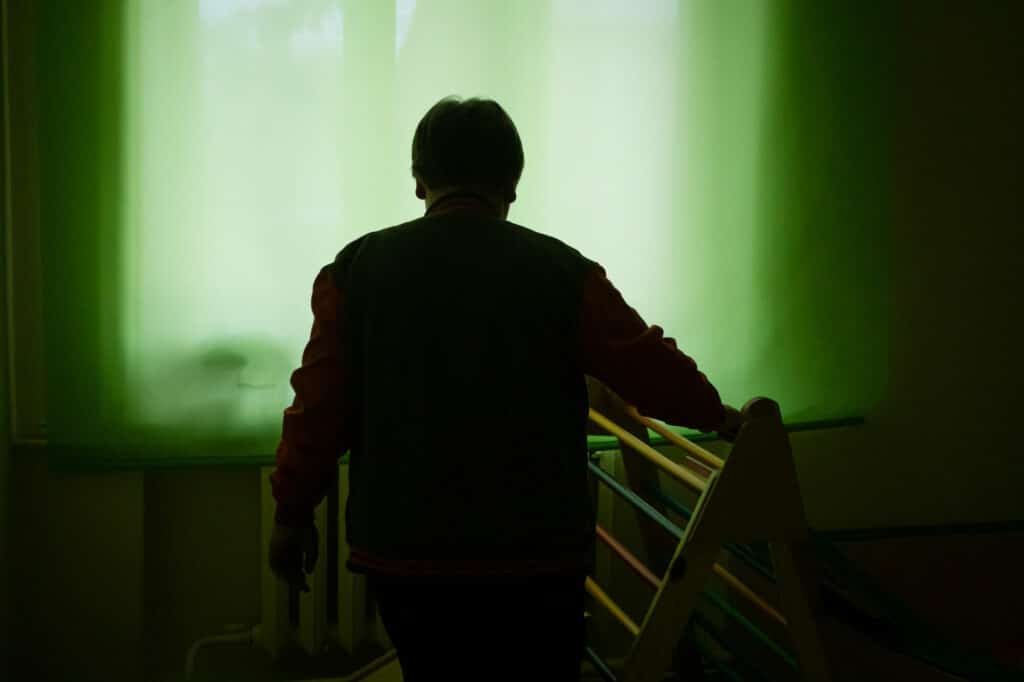 Lack of support
In Ukraine, there's a serious lack of specialist support for neurodiverse children, like Andrii. The war has only enhanced their vulnerability, exposing them to violence while cutting off access to vital social services. As a result, they're at a heightened risk of being institutionalised – even if they have parents who could take care of them.
No more panic attacks
To help parents like Ryta, our team opened The Children's Spot, a community centre in Fastiv providing psychological support and therapy to children affected by war – children like Andrii.
Andrii started attending our workshops twice a week, seeing a speech therapist and receiving psychological support in our art therapy sessions.
Within two months of receiving the support he needed, Andrii's panic attacks stopped. He slept through the night, no longer waking up from nightmares of air raids. Now, he's studying online in an inclusive school our team found for him.
"The staff at the centre are true specialists, they work day and night," Ryta says.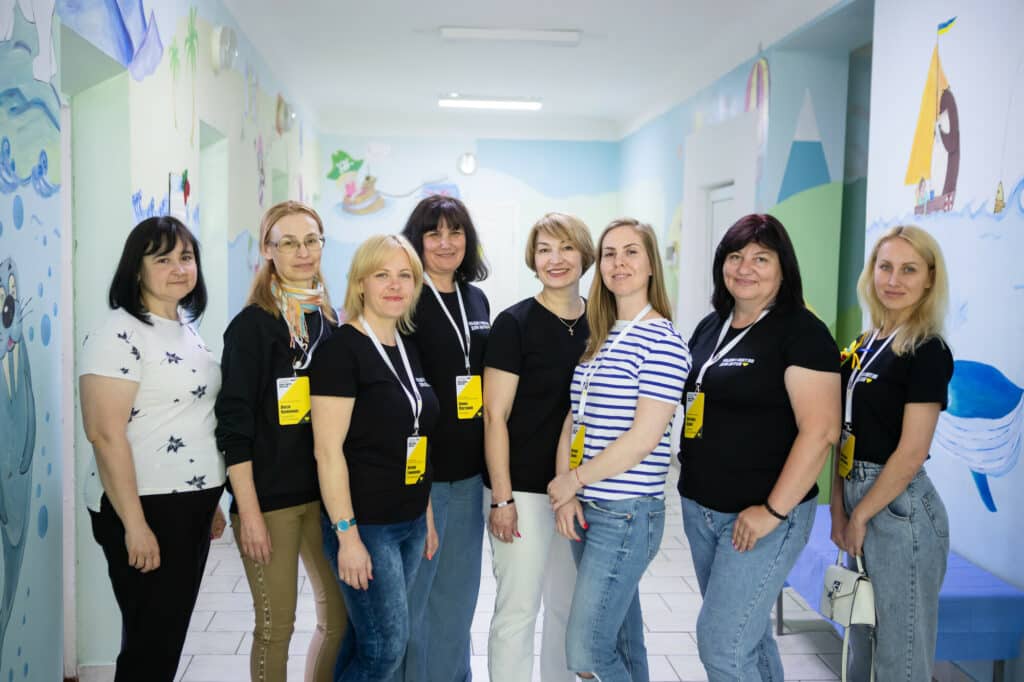 "Everything that they suggested worked. I'm so very happy and grateful."

Ryta – Andrii's mum
Our community centres can help more children stay at home
The Children's Spot in Fastiv is just one of 12 similar centres we've opened in Ukraine helping parents like Ryta access the support they need for their children.
"The war has significantly increased the number of children with psychological disorders resulting from trauma," explains Halyna Postoliuk, director of our team in Ukraine. "It's absolutely vital that children are not placed in orphanages, but supported to stay with their families instead. Funding shouldn't go to institutions, but to community support services instead."
For parents of neurodiverse children like Ryta, the support services at The Children's Spot have been a lifeline.
"Autism is not a disease. It's a condition, a specific way of development. I want this space to continue existing so that many more mums and families can get help from the centre too."

Ryta
More than anything, she wants her son to continue growing up as every child deserves: happy, healthy, and with the people who love him, not shut away in an orphanage.
"Andrii is my life, my existence, my future. I hope he'll be useful for the country, apart from being my sunshine."
Andrii is just one of 179 children we've offered life-changing support to at The Children's Spot in Fastiv. But there's still more work to be done. We urgently need more funding to continue supporting these services to young people who've been impacted by war. Please donate to Hope and Homes for Children today.