Nelu* and his brothers and sisters live in a remote village in rural Romania. Four years ago, when Nelu's mother died suddenly, and their father couldn't care for them, Nelu and his four elder siblings were hauled out of school and confined to an orphanage far from home.
"The children were crying and screaming"
With the right support, their uncle, Ion*, and grandmother could, and would, have taken care of their beloved nieces and nephews. But instead of supporting Ion to prepare his home for five children, the authorities took the children away. None of the children's wider family members were consulted, warned, or even told where the children were being taken.
"When I heard the children had been taken, I thought it was a bad joke," Ion remembers. "The children were crying and screaming. It was like being kidnapped. Some strangers came and took them, put them in the car and drove away. The youngest, Nelu, was only two."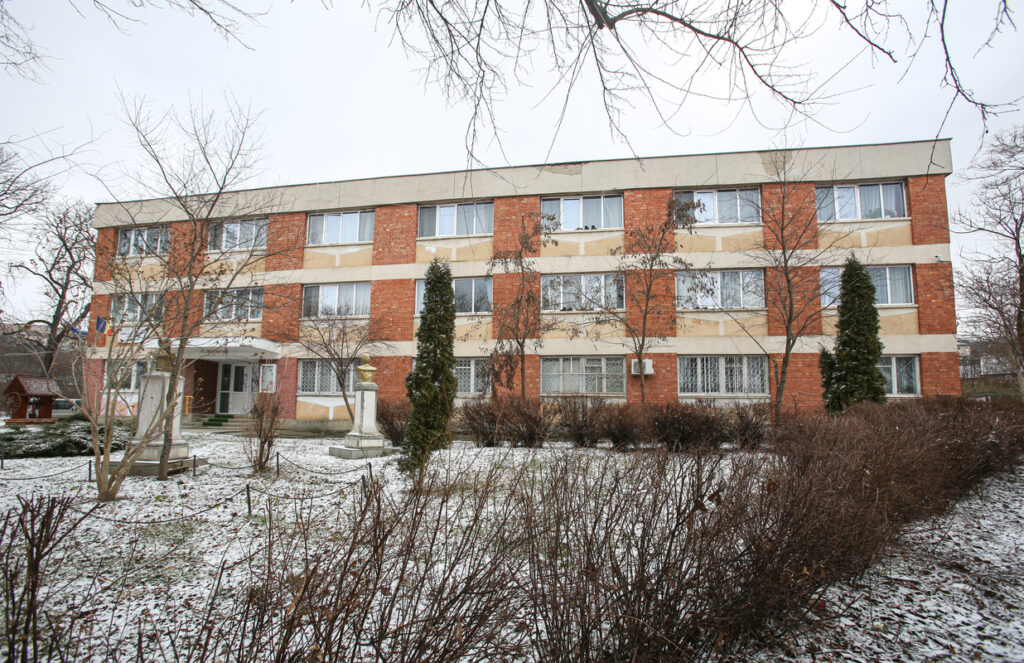 Alina*, the eldest, remembers their time in the orphanage: "I didn't like it there because some of the girls were mean to us. They used to take our clothes out of our wardrobes and sometimes they would take some of our food, so we didn't have enough food to eat."
When asked if she missed home, she says: "Oh my god, I missed home so much. I couldn't wait to go back home."
Fighting for family
For years, the authorities in Romania have focused on placing vulnerable children in institutions or finding them foster families. Denied the love and belonging of their own family. But since 2014, our team has been partnering with the child protection department in Iasi County to show them a better way – closing institutions and instead supporting families to care for their children, only turning to foster care as a last resort. Never orphanages.
Determined to get his beloved nephews and nieces back, Ion started a long legal battle to bring them home. Thanks to our partnership with the child protection department in Ion's county, after almost two years, the court finally ruled that the children could go home, but on the condition that the house met specific living requirements.
Ion couldn't afford to buy the items alone, so Radu, our Social Work Manager in Romania, paid for the basics Ion needed to convince the judge to let him bring the children home. This included clothes, food vouchers, school supplies, bedroom furniture and crucially – a stove for the children's bedroom, to keep them warm through the winter.
Ion says, "I'm very happy and I'd like to thank Mr. Radu for what he did. We didn't have a stove in their bedroom, that was expensive… it was winter, and we needed heat. I wanted to build one, but there was no time. So Mr. Radu helped me and bought a stove and a few days later, we brought the kids home. It was such a great relief for us."
Alina remembers this moment well: "When I came back to my uncle's house, I felt very, very good. We went out for pizza to celebrate."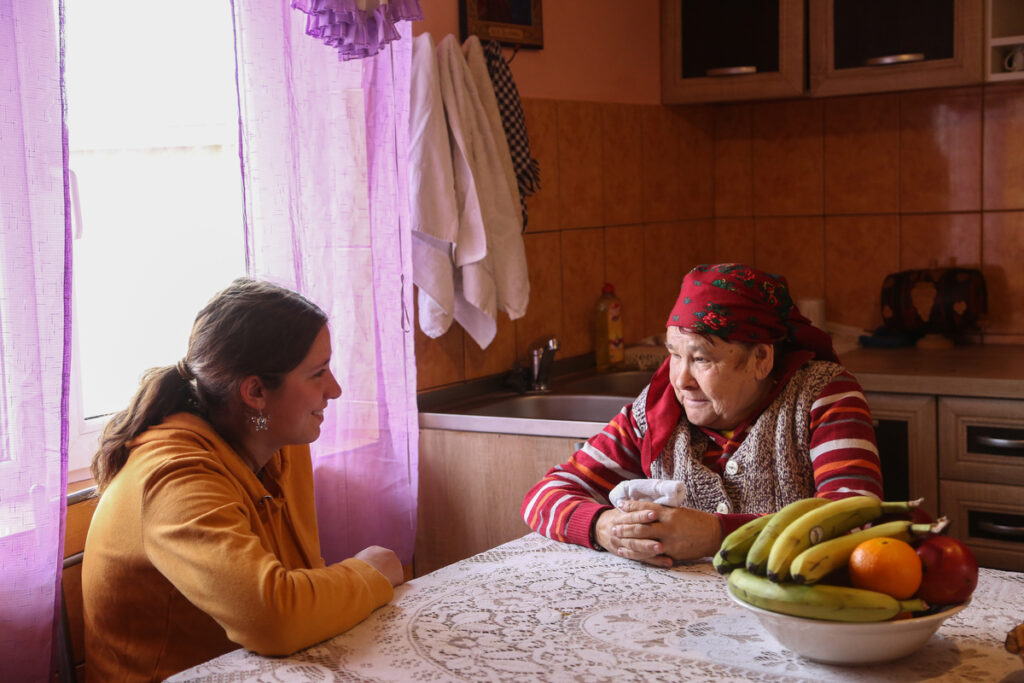 "I was so happy and relieved that I'd escaped from the institution and that I was back with my family. Home is more beautiful. And at home, we have our freedom."
A different perspective
Simona, 47, has been a government social worker in Romania for 25 years and worked closely with Radu to help reunite Nelu and his siblings with their uncle and grandmother.
Simona explains the difference our team have made in her work, and in the children's lives.
"For me, personally and professionally, Radu and Hope and Homes for Children Romania meant a new perspective. It meant hope, opportunity and a worthy example to follow. Above all, it meant that quality that any social worker should have but that cannot be learned in school and that is – humanity. If it weren't for Hope and Homes for Children Romania's involvement, Nelu and his siblings would still be in an institution."
Together again

This Christmas, instead of being trapped in the orphanage, cut off from the people who love him, Nelu is having snowball fights, playing on his uncle's wheelbarrow and spending time with his family round a warm fire. All because donations from our valued supporters paid for emotional and practical support, bedroom furniture, and a stove.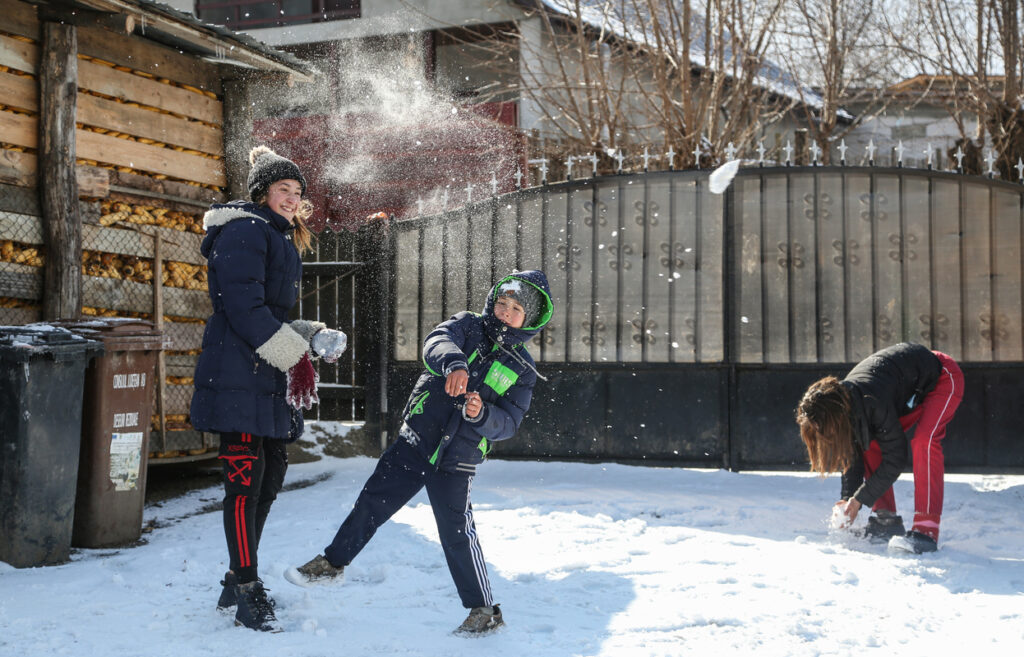 Despite the tragic loss of their mother, with the love and support of their uncle, Nelu and his brothers and sisters are thriving and doing well in school. The joy they feel being at home with their uncle shines through on each of their faces. They love playing cards together, football, hide and seek, feeding their livestock, and playing on their uncle's horse and cart. "My favourite thing about my family is playing with them," Nelu says.
Ion is enjoying taking care of the children, with the help of his new partner. He works as a security guard for a fishing pond, travelling there on his horse and cart, and ably provides for the family.
"My uncle is a good man," the eldest, Alina, says. "He is here for us whenever we need it. He provides everything for us."
"I love them like my own children," Ion says, "not my nephews, but my children."
Ion was happy to share his story in the hope that it will help prevent other children from experiencing the same trauma. "All these things need to be changed," he reflects. "When staying with families is possible, kids should never be taken like this, taken from their nest and placed somewhere where they feel like they're in prison."
"I would be very happy to know that due to sharing our story, other people can be helped."