This week marks one year since Russian forces invaded Ukraine. In this second part of an exclusive interview, our Ukraine Director, Halyna Postoliuk, explains how the war is affecting our long-term mission of stopping the institutionalisation of children in Ukraine, and shares her team's main concerns and priorities for 2023. (You can read the first part of the interview here: 'The most challenging year of my life: leading a team during war'.)
How has the war affected our long-term mission to stop the institutionalisation of children in Ukraine?
Well, on the one hand, it's becoming more and more difficult. Deinstitutionalisation is all about totally reforming the child protection system, and that's difficult to do during a war. We have a lack of professionals, a lack of resources, and every day, the number of children who need care increases. Unfortunately, with the current care system in Ukraine, the standard way to deal with this increase of children—who've either lost parents or whose parents can no longer look after them—is to put them in an institution. So, it's going to be tough.
But, on the other hand, we have more opportunities than ever before for change. Emergency situations help disrupt existing systems and ways of thinking and create opportunities to rethink society and rebuild it differently. The chance for Ukraine to join the European Union gives us an opportunity to collaborate with the Ukrainian authorities to 'build back better'. Of course, EU accession takes years and years. But, our task is to keep childcare reform on the agenda and to include it on the list whenever Ukraine reports on progress to the EU commission. Our aim, of course, is to build a strong, effective child protection system with families at its core.
What are your biggest concerns at the moment?
We're most concerned about the risk of the Ukrainian government repairing existing institutions or building new ones. There are already some attempts from private donors to build new orphanages.
The war is also significantly increasing the number of children with physical disabilities from injury and those with psychological disorders resulting from trauma. We're particularly concerned about those children. It's absolutely vital that they're not placed in orphanages, but supported to stay with their families instead.
So, together with the Ukrainian Child Rights Network, we're communicating with the Ministry of Social Policy to tell them that funding shouldn't go to institutions, but to community support services instead. The new Minister and Deputy Ministers are supportive of this direction, and we're hoping that the First Lady will take this on board as well.
The EU is also concerned that Ukraine has the biggest rate of institutionalisation of children with disabilities. As a result, there will be conditions for Ukraine around institutionalisation as the country attempts to join the EU. We're hoping that new money and support will be provided for this important task. Our main concern is that this money is channelled in the best way, and not wasted on consultants and pilots with no tangible actions—this has happened in the past. It's imperative that any funding and international support goes directly to reforming the child protection system to focus on family-based care. This spending must be carefully monitored to ensure it truly benefits children, now and in the long run.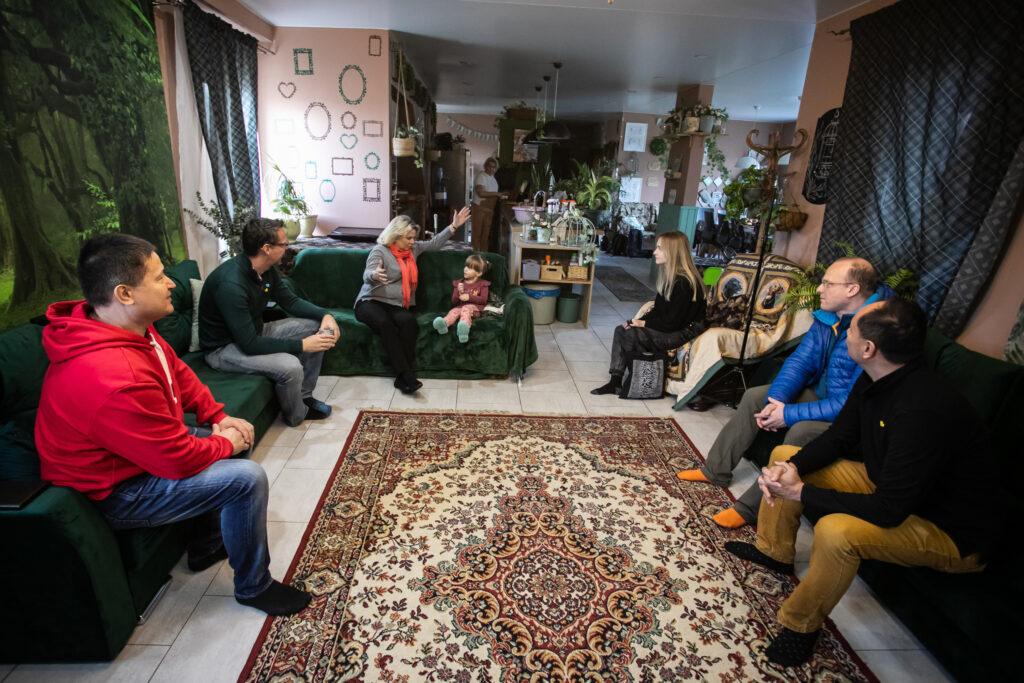 You recently went to a care reform round table in Brussels in November. What was your key takeaway?
Yes, I went to Brussels with representatives from the Ukrainian government, parliament and civil society organisations to participate in a round table, training and a film premiere, focused on care reform and organised by the European Disability Forum. I also met with several officials at the European Commission to give an update on the situation in Ukraine.
The trip was very fruitful. Thanks to our ongoing engagement with the Commission, Hope and Homes for Children has just been proposed to be included in the list of targeted NGOs to be consulted for the EU accession of Ukraine and Moldova. The roundtable was a great opportunity to come together and focus on a common goal. Some of the Ukrainian officials were new in their roles so it was a good moment to speak to them about deinstitutionalisation. We met one MP who was opposed to deinstitutionalisation. I can't say that we changed his mind completely, but we made it very clear that it's not just Ukraine asking for this—there is international demand. I built some new contacts, like the new Ombudsman representative on children's rights. She invited me to be on the expert group they created under the Ombudsman office, and I've been elected co-chair.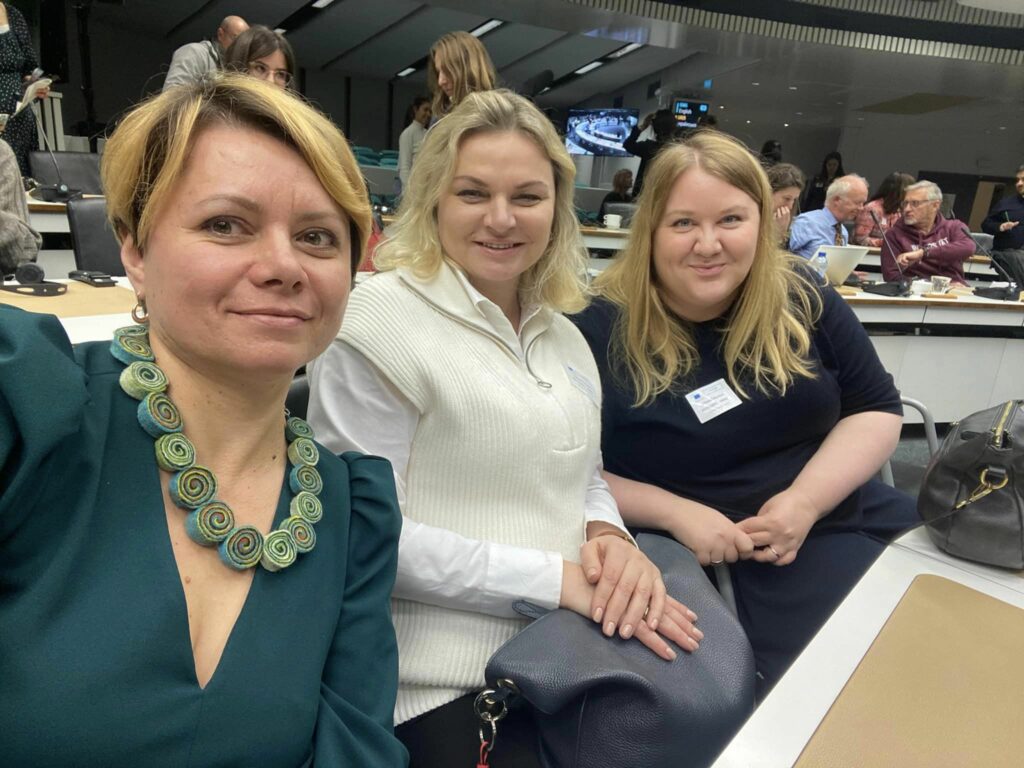 Looking forward, what are your team's priorities for 2023?
We'll continue providing much-needed humanitarian support. The number of families who need help is constantly increasing, and the economic issues in Ukraine make things incredibly hard for families with children. And we'll deepen the level of support where needed, offering more ongoing and tailored help.
Our big focus will be on foster care. We'll look for prospective foster parents, train them and provide support. We'll also launch pilot specialised services to help these foster families, like developing mobile teams of psychologists, psychiatrists, and paediatricians to support them. Foster families often don't have access to those types of services, so extra help is needed. We'll then integrate these foster care services into our day-to-day work and provide recommendations to the government on how to roll these support services out more widely.
What's more, we're planning to set specific standards for foster care for children with disabilities – as currently, this is a missing part in Ukraine's legislation. Setting these standards will involve collaboration with the Ministry of Social Policy and group discussions with foster parents with experience in raising children with disabilities.
We also plan to set up a daycare centre for children with disabilities in the Kyiv region. In Dnipro, as there are no kindergartens, we plan to create child development centres where young children (aged 1-6) can come for the day. These children are not yet in school and their parents may have gone through significant trauma. So, the children need entertainment and a place to learn, and parents also need support and to feel part of their community.
What difference would supporters' donations make?
Thanks to the kindness of so many, we have secured sufficient funding to continue reaching families in need of emergency support in the short term. But there is still an urgent need for us to scale up these activities and reach more families.
All additional contributions will help us to increase our efforts and create or develop more family-based community services to help parents provide a safe loving family home for their children. We will be very grateful for any donations.
Donate to support our team in Ukraine
Help Halyna and the team reach more families with vital support