Richard Munyaneza, Advocacy, Communication and Safeguarding Coordinator at Hope and Homes for Children Rwanda introduces Rugwiro, an inspirational foster father
Read part one of Richard's blog here
We were only able to fully close an orphanage in the Gatsibo district due to the willingness of local community members to foster the children and young adults who we couldn't reunite with their biological families. One of these couples is Rugwiro* and his wife Masaro*, who agreed to foster a 24-year-old young man called Ndoli*. Ndoli has epilepsy and mental impairment and had been living at the orphanage for many years, since he was young.
Rugwiro has always had a passion for supporting vulnerable children. Having lost his parents at a young age, he grew up caring for his younger siblings. Eager to help children in his community, he became a 'Friend of Families' – a community-based volunteer in charge of upholding children's rights within their local area. And was later elected to be the leader for the wider sector.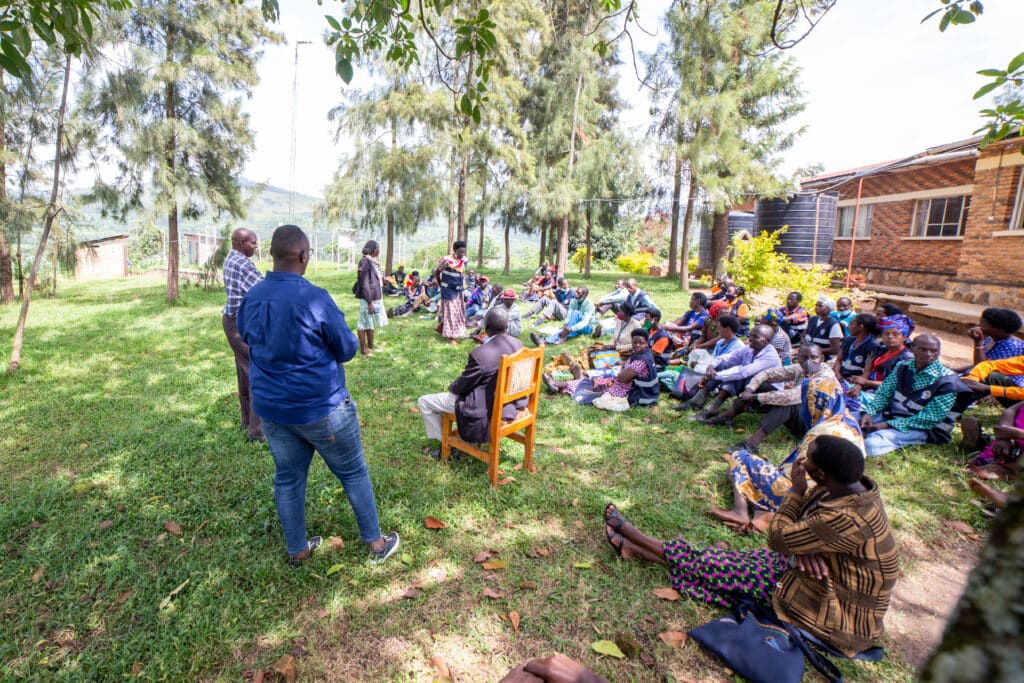 In his role, Rugwiro supports families to stay together, helps resolve family conflicts, and encourages families to keep their children in school and fulfil children's rights.
Still, Rugwiro wanted to do more to protect children. So, when he heard from local leaders that Hope and Homes for Children was recruiting foster families for children with disabilities, he offered to become a foster parent. We provided him with all the support and training he needed, and soon Rugwiro and his wife were welcoming Ndoli into their home.
When we asked Rugwiro why he wanted to adopt Ndoli, he told me:
"I cannot stand to see children suffering; they are our future as a country. When I was a child, I was supported by someone from the community – he forged me into the person that I am today. It is my turn to give back the kindness I have received in my past."
When he first joined the family, Ndoli was not very communicative or responsive and was unable to do simple tasks. But after living with his new family for a few months and getting the individual love and attention he needed, he soon learned how to do new things, like helping with household chores, feeding the family cow, and harvesting the fields with his new dad.
Being more active made a big difference and helped improve his speech and memory. Now he can communicate more easily and even remember details of his life before he went to the orphanage. For example, sometimes when he sits with his foster parents, he recalls songs he sung when he was a young boy. And he counts from one to ten, suggesting that he once went to primary school. Best of all, since living with his new family, Ndoli has seizures far less frequently. And when he does have them, he gets lots of love and care.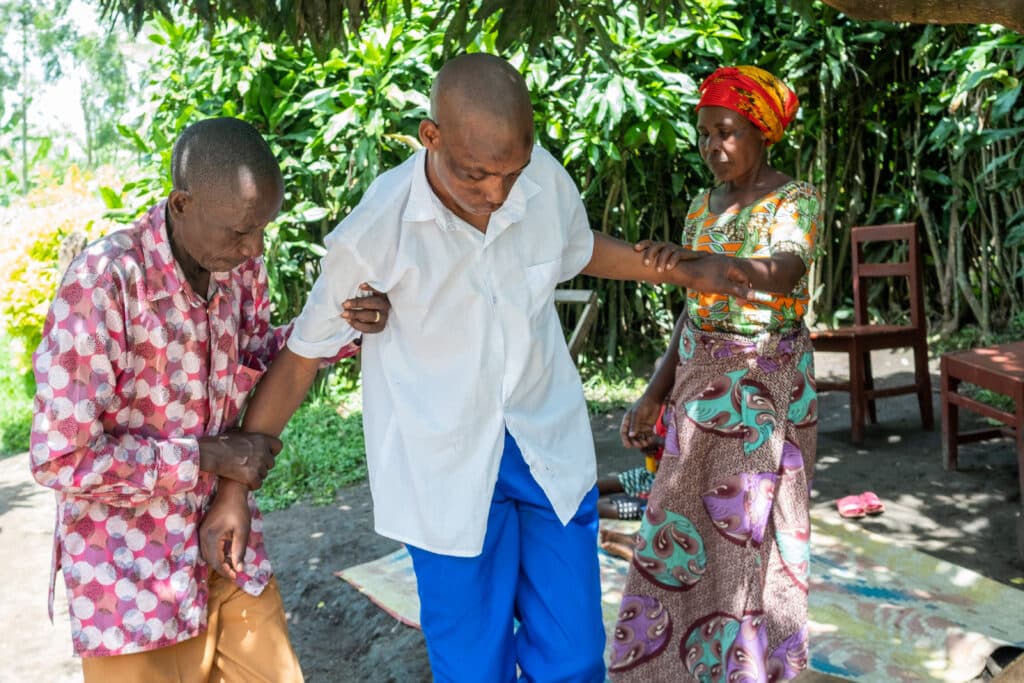 Rugwiro is a proud foster parent:
"We have set an example. Ndoli is one of my greatest achievements. Neighbours always ask me how I done this. They are amazed by what we have achieved by receiving him into our family. We encourage others to foster vulnerable children as well, especially children with special needs."
Cover image: Foster parents Masaro* and Rugwiro*. Credit: Jean Bizimana / Hope and Homes for Children
Richard Munyaneza is Advocacy, Communication and Safeguarding Coordinator at Hope and Homes for Children Rwanda