Hope and Homes for Children's founder, Mark Cook, and orphanage survivor, Alexandra Smart, have appeared on BBC Radio 4's The Reunion programme to discuss their experiences inside the abusive network of orphanages discovered in Romania in 1990.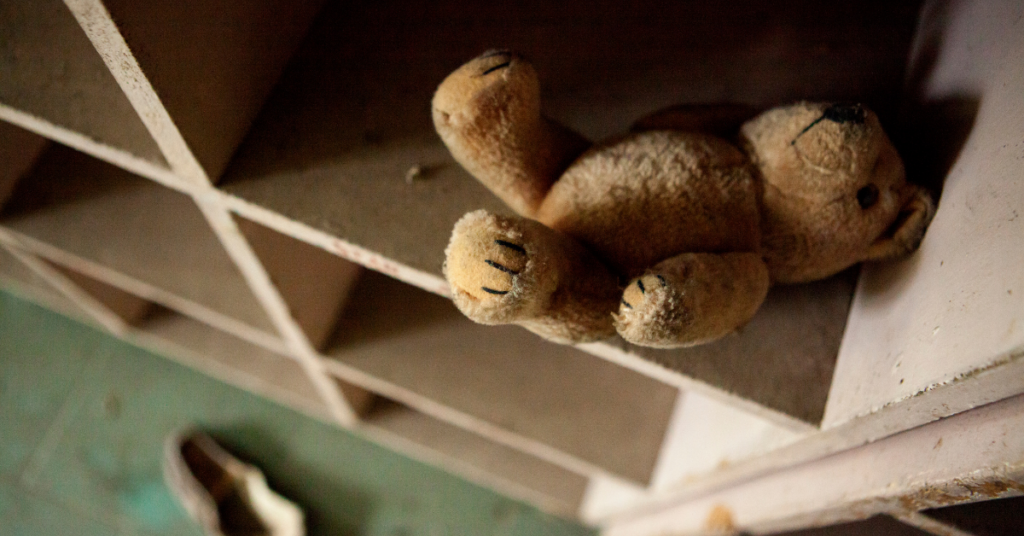 Mark and Alexandra were interviewed by presenter, Kirsty Wark, for an episode which reunited a group of people whose lives were all changed by the shocking children's institutions uncovered in the Eastern European country 31 years ago. Joining Mark and Alexandra on the show were broadcaster Anneka Rice, whose television series Challenge Anneka followed the restoration of an orphanage in 1990; the former teacher Monica McDaid, who first inspired Anneka's programme; Jane Nicholson, the founder of the Romanian charity FARA; and Luliana Georgiana, who grew up in an orphanage in Buftea.
On Christmas Day 1989, Nicolae Ceausescu, the former communist leader of Romania, was overthrown and executed, along with his wife Elena. A few days later, Western journalists started to discover abandoned children living in horrifying conditions in orphanages throughout the country. One of those children was Hope and Homes for Children Global Ambassador Alexandra Smart. Alexandra was just days old when her young mother was coerced into placing her into Bucharest's notorious "Number 1" orphanage. Distressed, ignored, rocking side to side in her metal cot – the first three years of Alexandra's childhood were misery.
"I was so young when I lived in the orphanage, but I subconsciously blocked out any memories I did have," recalls Alexandra, now aged 33. "But after being adopted and moving to England aged three-years-old, the damage of the orphanage slowly began to show in my behaviour. My parents remember me falling off of my swing in the garden with a big bang, but I didn't cry. Until then, crying wasn't a learnt behaviour for pain or distress. This is a common trait for many babies who grow up in orphanages. When they cry, nobody comforts them, so they learn to not cry."
"When babies who grow up in orphanages cry, nobody comforts them, so they learn to not cry."
"Not long after I came to England our Romanian friends visited and spoke Romanian to me, but it subconsciously brought back distressing memories and I smacked my head on our stone floor to stop them talking. My parents quickly learnt the familiarity of my birth tongue was too painful for me to hear."
Thirty years on, and Alexandra is a successful filmmaker and photographer, who lives happily rural Somerset.
"I was lucky to survive the orphanage, and that's why I support Hope and Homes for Children and its global movement to get children out of orphanages and into families," said Alexandra.
Hope and Homes for Children founder Mark Cook recounted: "It's remarkable to think that 30 years on from when I first stepped into a Romanian orphanage, the country is now on the cusp of becoming orphanage-free. In 1990 there were more than 100,000 children locked up in 600 Romanian orphanages. Today, just 3,700 children remain in 134 institutions."
"It's remarkable to think that 30 years on from when I first stepped into a Romanian orphanage, the country is now on the cusp of becoming orphanage-free."
"Working with the Romanian Government and local authorities, we have transitioned the old orphanage system to one of family-based care. This remarkable transformation has never been done anywhere else in the world. Indeed, countries such as Rwanda, India, South Africa, Sudan and Nepal have all visited Romania so they can replicate the reforms. This is something that Romania, and every Hope and Homes for Children supporter, can be truly proud of."